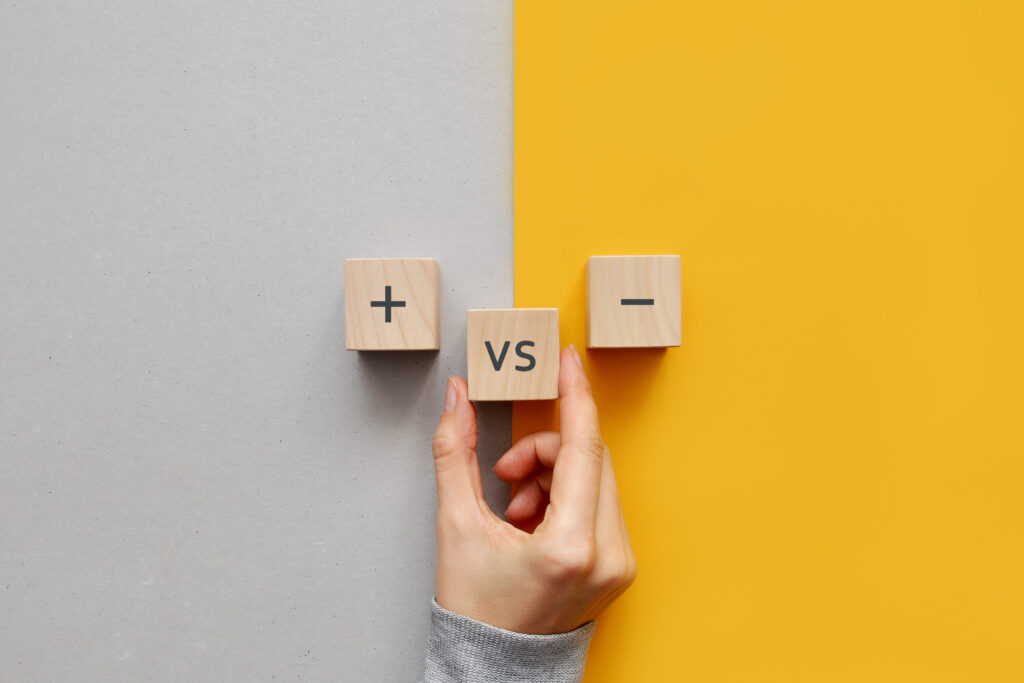 The Pros and Cons of Payday Loans
A payday loan is a form of short-term credit designed to offer quick financial relief. It's intended to be repaid by the following payday. Payday loans can be a good option for people looking for quick financial relief, however, they can come with some considerations for people who may be in a difficult financial situation.
You can learn everything you need to know about Payday Loans here.
Pros of a Payday Loan
A payday loan can be a good option for some, though it's important to know the financial situations that a payday loan may be ideal for:
Quick Financial relief:
Payday loans can offer quick financial relief due to their ease of access and relatively simple loan application. This makes them the quickest option for people in need of financial assistance.
Fewer loan requirements:
Unlike secured loans or other forms of credit, payday loans generally have fewer requirements for approval. This means that the application process for a payday loan typically requires fewer checks for acceptance criteria.
Unsecured:
Often when taking out a loan, a provider will require you to secure that loan against an asset, typically a house or car, to mitigate the risk to the provider if you fail to pay. Payday loans are generally unsecured, meaning you won't need to put your assets up as collateral.
Easy to apply for:
As they are designed to be quick and simple financial relief, the application for a payday loan is often an easy process and you can usually apply for a payday loan in just a few minutes and receive payment on the same day.
More likely to be approved with poor credit:
Though there are still no guarantees when applying for credit, borrowers with poor credit scores are more likely to be approved for a payday loan compared to other forms of credit that may rely more heavily on credit ratings for approval.
Cons of a Payday Loan
Though a payday loan can be a good option for some, there are a lot of considerations that borrowers should keep in mind before taking out a loan:
High-interest rates:
With their quick access and intention to be repaid quickly, payday loans often come with high interest rates and this can make payday loans difficult to repay if borrowers are not prepared for the high repayment costs.
Not a permanent debt solution:
Though a payday loan can help with unforeseen or unexpected expenses, it shouldn't be seen as a permanent solution to debt. If you are struggling with continual debt, you may find yourself in a worse position after taking out a payday loan if your debt issues continue.
Small repayment window:
It's in the name, payday loans are short-form loans intended to be paid within a payday period (usually a month). This means that a payday loan typically has a short repayment window, and this is something you'll need to consider when taking one out.
Can create a cycle of debt:
If your debt issues persist and you struggle with the high-interest repayments attached to payday loans, you may find yourself getting trapped in a cycle of debt due to your payday loan. A payday loan should only be considered for unforeseen expenses and should not be used as a solution for continued debt concerns.
Alternatives to Payday Loans
Due to the pros and cons listed above, it's important to consider your options and weigh things up before taking out a payday loan. If a payday loan is not the ideal option for you, there are several other solutions to consider:
Use savings:
If you have savings available to repay your debts, you should consider using these before taking out a payday loan. While it might be tempting to hold onto your savings and use a loan, especially in the short term, high-interest rates on your payday loan may see you paying back more and when possible, avoiding credit is always the best option.
0% interest credit cards:
If taking out credit is necessary, you should seek out a 0% interest credit card. Many credit cards offer 0% interest for up to a year; this allows you to repay your loan amount in installments without the worry of added interest. Taking advantage of this may be a preferable option to taking out a payday loan if this becomes available to you.
Rebudgeting:
If your debts are due to poor money management or due to gaps in your budget, it may be worth reviewing your budget and making some cuts before considering finance. All options should be fully exhausted before considering taking out further credit if possible.
Sell high-value items:
If you have valuables that can be sold towards your debts you should consider this option before taking out a payday loan. While this may not be the most desired outcome, avoiding taking out further credit is always advised when trying to manage your finances.
Seek debt advice:
If you have exhausted your options and still feel you are unable to manage your debts, it's important to seek debt advice as soon as possible. Speaking to a debt advisor can help you review your budget and work out the best way to repay your debts.
For a consultation with MoneyPlus, you can speak to an advisor here.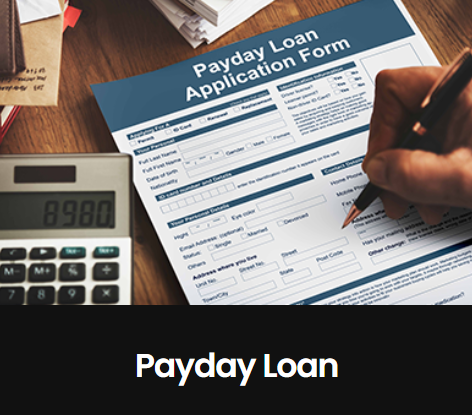 A Payday Loan is a financial agreement intended to be taken out and repaid by, well, payday. It is a short-term loan intended to provide quick financial relief when needed.