Monthly Savers: tips & tricks to boost that savings pot!
October
This month's saving tip is all about taking advantage of the Autumn weather to cosy up at home.
Save money this month by preparing meals at home. Autumn is the perfect time to transition into Winter warming meals that are ideal for batch cooking, for example, soups, stews, and casseroles.
Preparing meals at home can help you make big savings, as you'll avoid splashing out at restaurants and on those lunchtime supermarket meal deals! Batch cooking can also save on energy costs, as you're cooking multiple meals at once.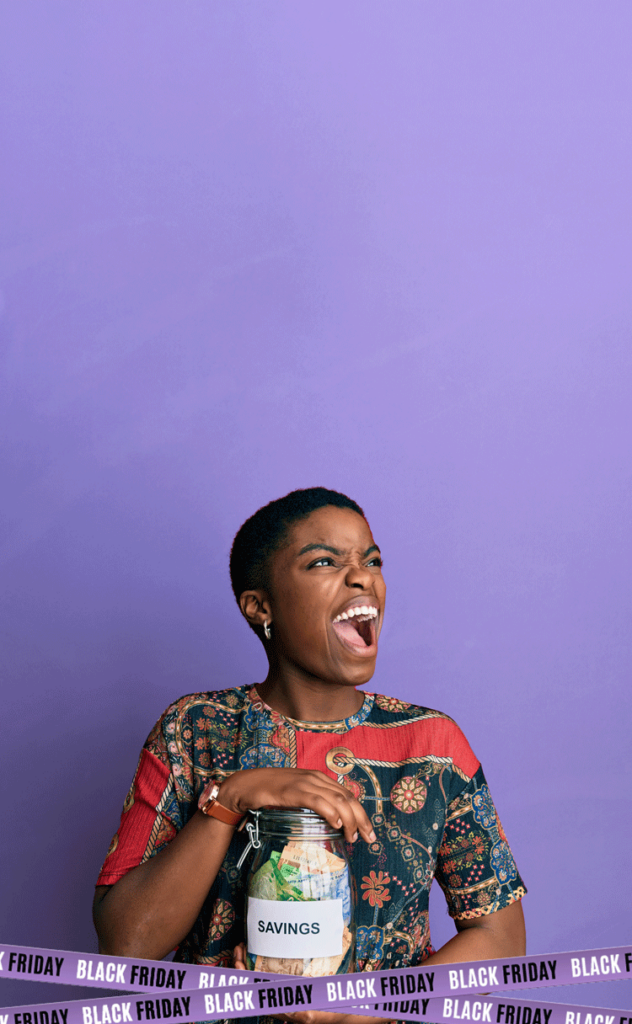 November
You may have heard of "Sober October" or "Veganuary", but have you heard of "No-Spend November"?
No-Spend November is a money-saving challenge that, well, challenges you not to spend!
The idea is that you only spend money on essentials throughout the month of November, helping you to make some extra savings in time for Christmas.
Don't be tempted by Black Friday deals, and only make the purchase if it's something you really need!
Is it really a deal if you buy a new washing machine just because it had 40% off, if there's nothing wrong with your current machine?
December
With Christmas just around the corner, this month's saving tip looks at how to reinvent the concept of advent to save a little extra cash!
(As we're already a couple of days into advent, this one may need to be back-dated a little!)
There's two options for a savings advent – why not pick one, or try both together?!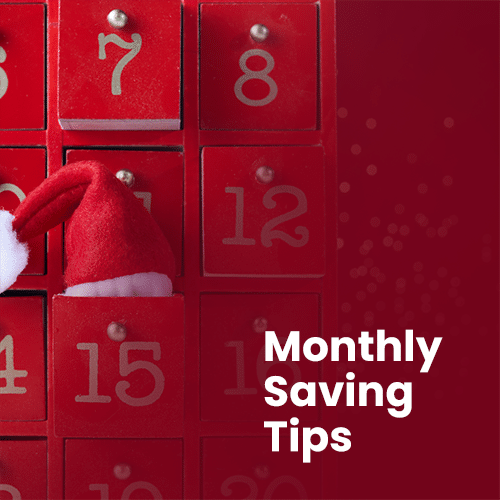 Advent Savings 1
Save 10p for each day of advent.
For example, on the 1st December, save 10p, on the 2nd, save 20p etc. Once you hit the 10th, you'll be saving £1, £1.10 for the 11th; the 20th December will see you save £2, and so on.
Run to the 24th December, and you'll have totalled up a saving of £30 – include Christmas Day, and you'll have saved £32.50. It might not seem like a lot, but every little helps!
Advent Savings 2
Do one thing to save money each day of advent. Although this could include putting some money into a savings account, it can also be small and simple changes that you can make to save a little each day.
Examples could include walking to the shops to save on transport costs, having a duvet day to cut heating costs, inviting friends round for a film night to save on cinema spends, or batch cooking instead of going out for a meal.