Find out how we make a difference.
At MoneyPlus, we take pride in providing the highest levels of customer service. We treat our customers like people, not numbers, and we won't let you face debt alone.
Read some of our customer stories below. Every one of them is a real story, from a real person experiencing real challenges…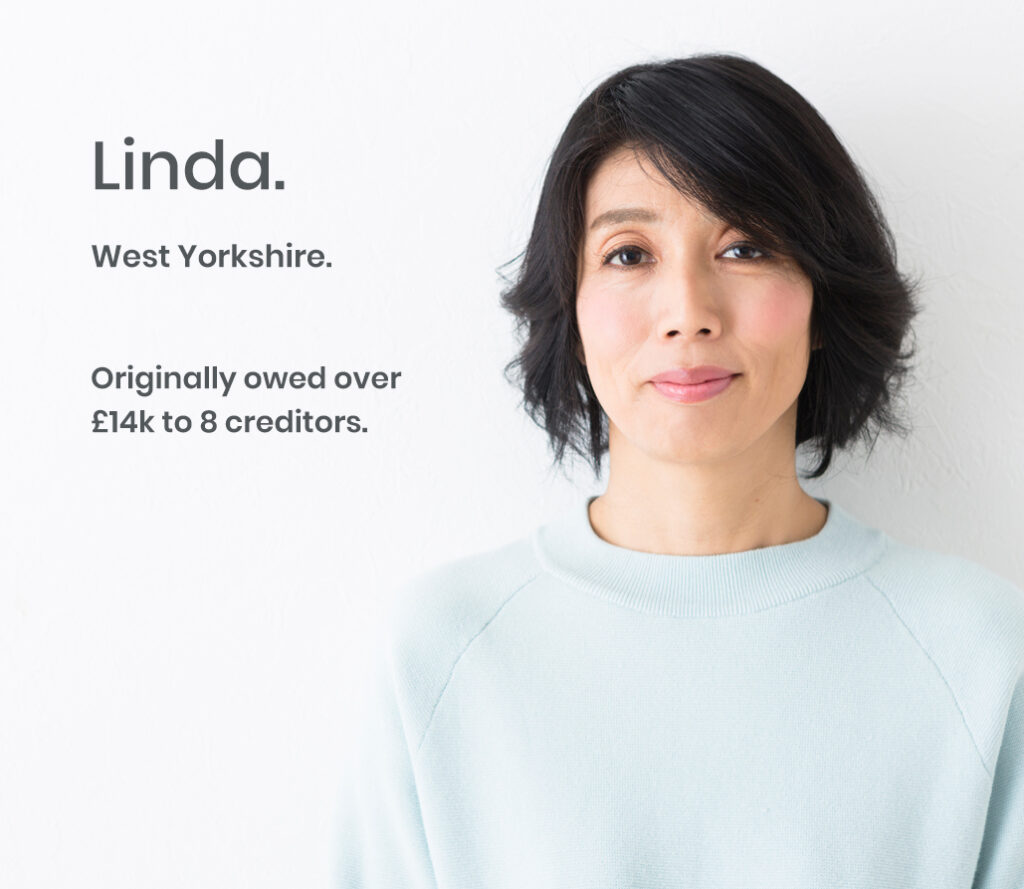 "All staff are amazing… nothing ever seems like too much trouble."
I was a self-employed hairdresser, but my mother fell ill and so I had to reduce my hours to help care for her. After her passing, my youngest daughter began having issues with both her physical and mental health, so I then took more time off work to care for her, too.
Some time later, my daughter suffered a stroke, which led her to become disabled, and so I took over care of my grandchildren.
I was on a bus one day and noticed an ad in the newspaper for a debt management service with a different provider. I started a Debt Management Plan with them, but I always felt as though I was being judged and was made to feel worse about my situation.
Since coming to MoneyPlus Advice, all the staff have been amazing. Every time I call them with a query, I am always provided with brilliant information and it helps me feel more relaxed to know they are here to help with anything.
I complete my annual financial review with the same Advisor every year, and I can really be myself with them and talk to them about absolutely anything, and know I am not being judged.
"Very helpful & reassuring."
I took on my husband's debts, which quickly got out of hand. I had my own business at the time, which was doing well, so the debts seemed manageable at first, but the interest was so big that the amount just wasn't going down. Then the business wasn't bringing in much work, and the debts kept going up.
The payments I was making to creditors before entering into a Debt Management Plan were astronomical, and barely covering the interest, leaving me with only a tiny bit to live on after paying everything.
MoneyPlus Advice has definitely helped me to live a better life, and I can put debt out of my head most of the time now. When I get the occasional contact from creditors, I know that I can call MoneyPlus Advice and they will look into it for me, straight away.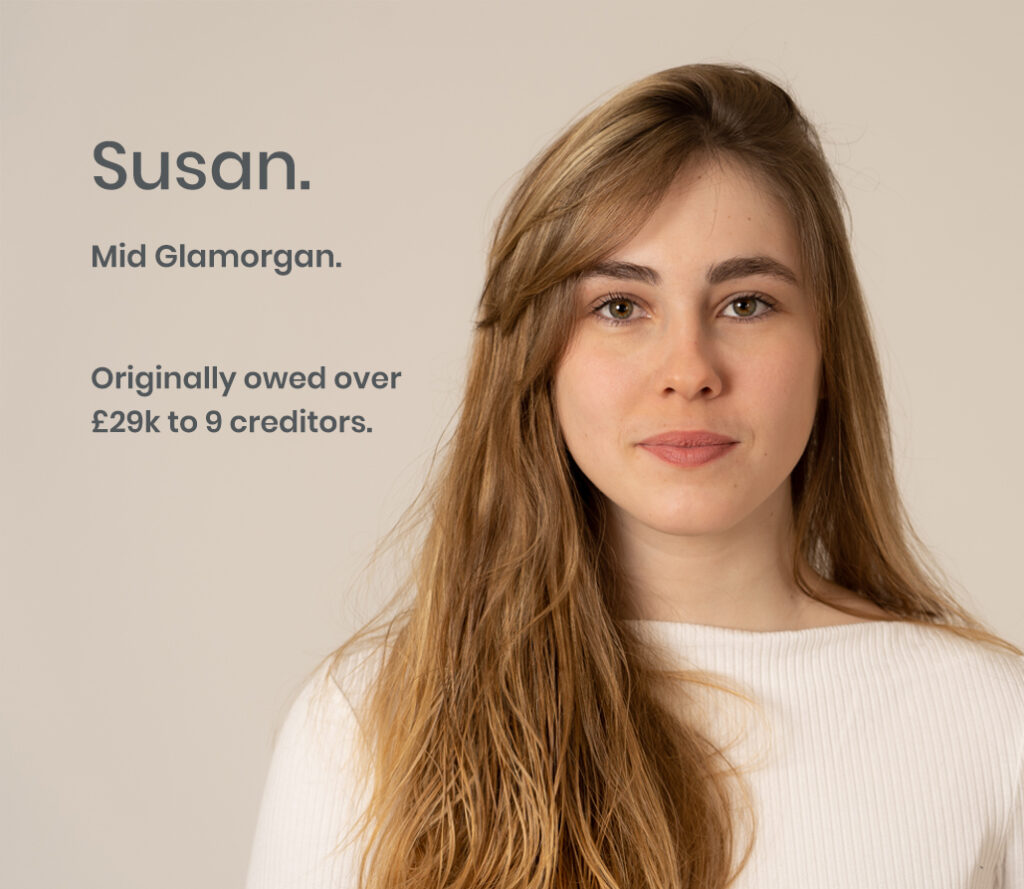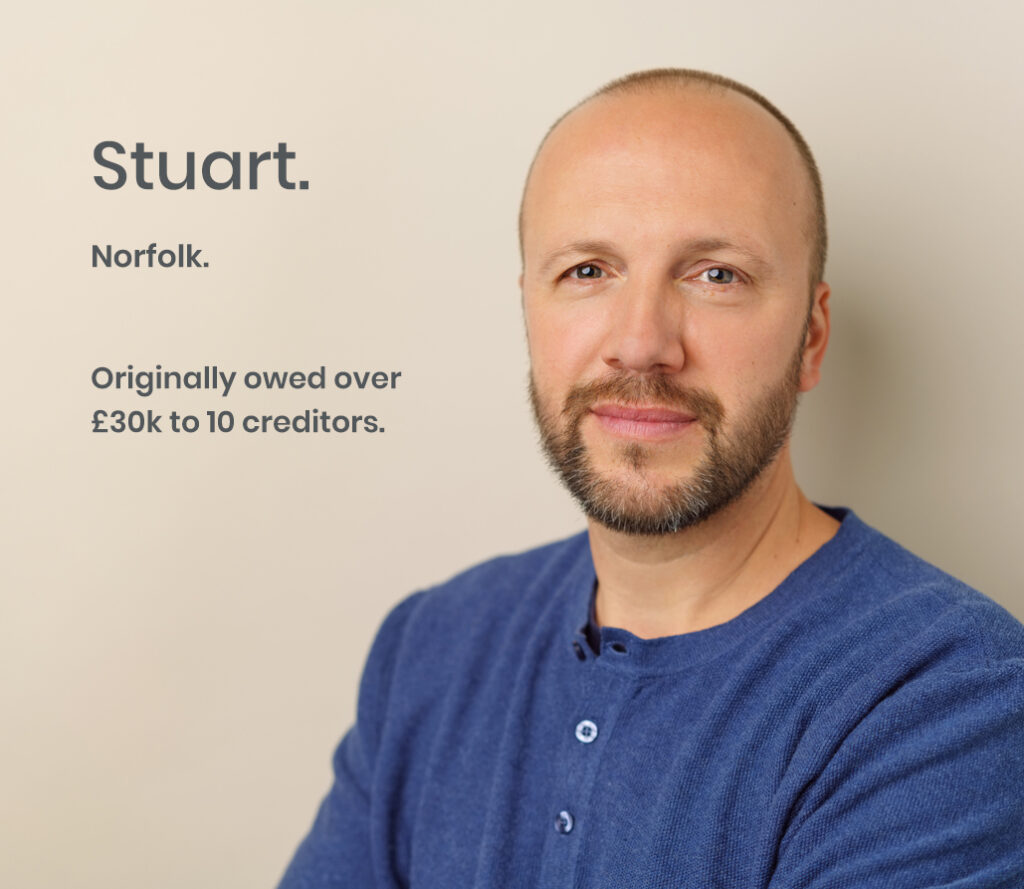 "I really cannot speak too highly of MoneyPlus, they literally saved my life."
I had over £30k worth of debt and didn't know what to do to clear it. Because of the amount and my fluctuating income, it was a long haul.
Throughout the process the Advisors at MoneyPlus Advice were patient, helpful and empathetic in equal measure, even when I missed a payment. They regularly reviewed my situation and never allowed me to make a payment I could not afford, or without ensuring my priority debts were up to date, and contacted each creditor in the event of a change in my circumstances.
Fortunately, I was able to sell my house due to a break-up with my partner and the equity allowed me to clear the outstanding balance, which had reduced to less than £11k.
Without the team at MoneyPlus, I doubt I would have got to the position of solvency in which I now find myself.
"It's taken so much stress away… they've really given me my life back."
I got into debt from a series of circumstances, really. I had a better job at the time, and I was in a relationship which ended badly, and I was left with a lot of his debt. Lessons learnt, I suppose…
My monthly repayments previously were unmanageable, and I was becoming very stressed. Joining MoneyPlus Advice has really taught me how to manage my money and to be much more aware. My finances are so much more structured now, and it's just what I needed.
Everyone at MoneyPlus Advice is so helpful and understanding, I've got nothing but praise – they've turned my life around. I have such a large amount of debt but there is no judgement from anybody.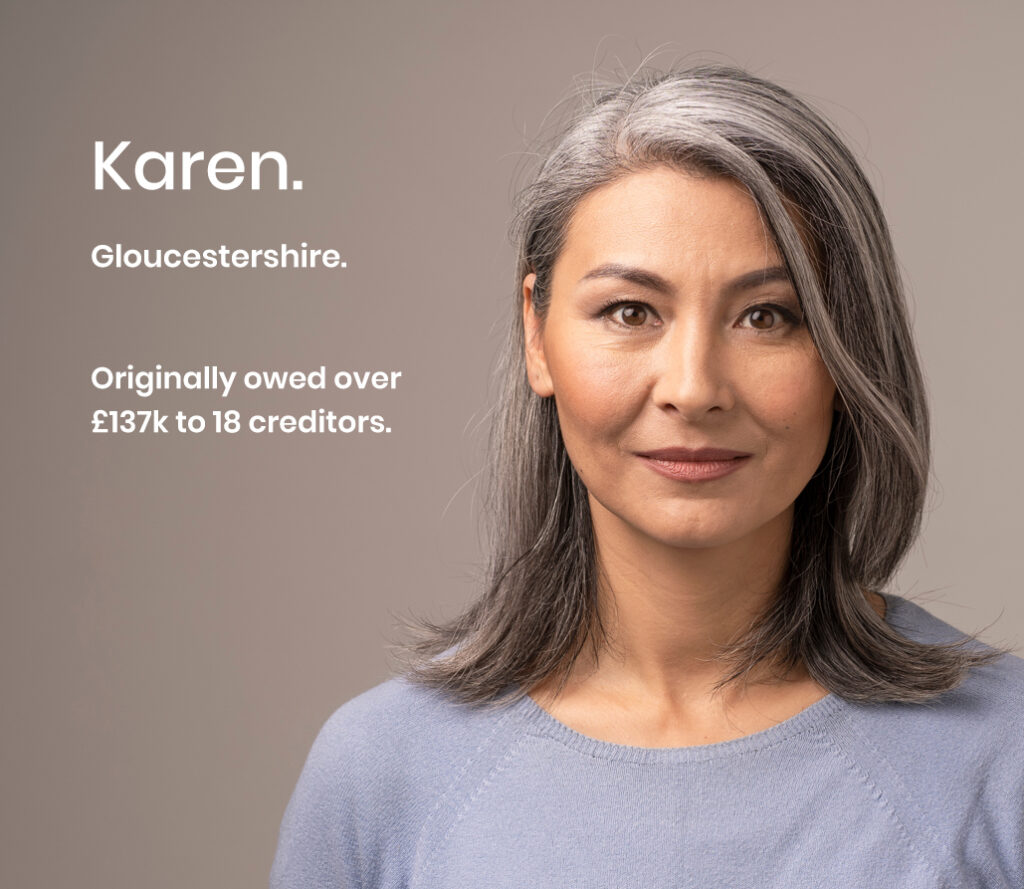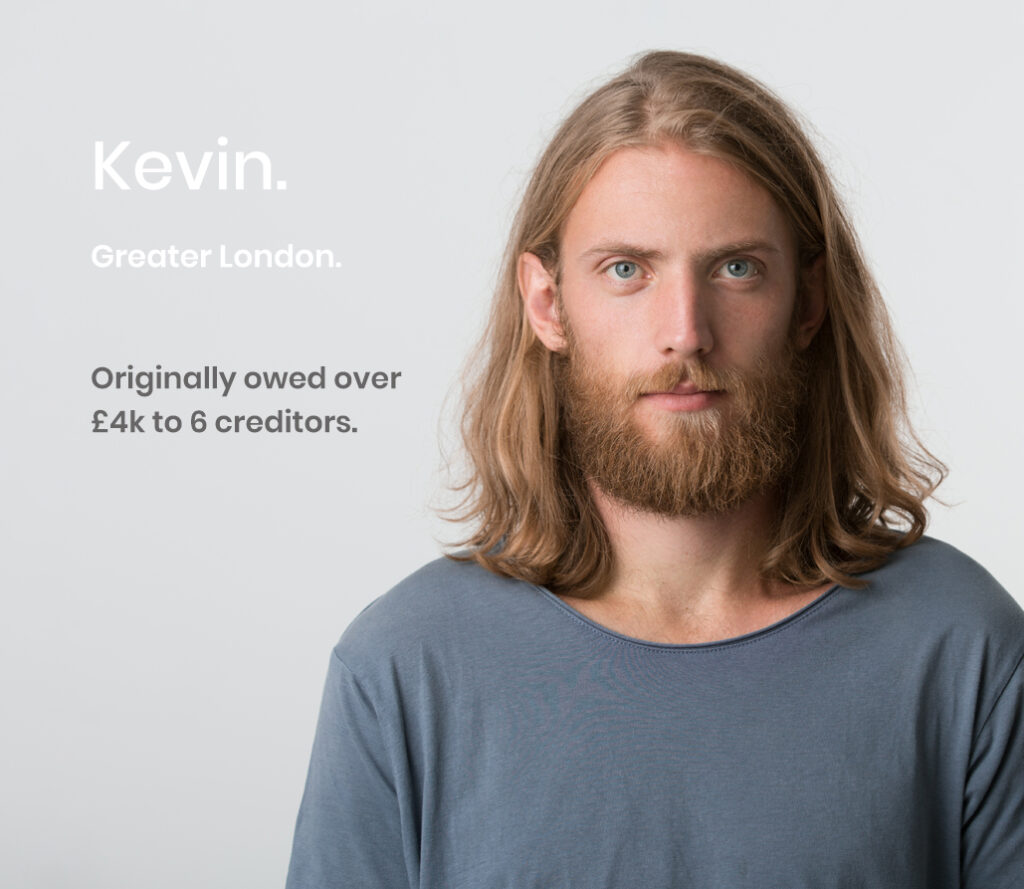 "I was amazed at how easy it was to talk to a stranger about my debt."
Taking the first step to speak to someone about my debts was incredibly hard for me as I suffer with severe nervousness and anxiety, and it seems that people tend to look down on you when you speak to them about financial issues.
My wife discovered MoneyPlus through an online search, and I was amazed at just how easy it was to talk to a stranger about my debt, especially the Specialist Care Team; they were always with me every step of the way.
Now that I've completed my solution with MoneyPlus Advice, it's been such a relief not having to worry about debt collectors coming to my house, or worrying letters in the post.
I'm now able to manage my money a lot easier and save more – choosing to enter into a debt solution was one of the best choices I've made.
I'd recommend MoneyPlus Advice to others, without a doubt.
"They gave me space to breathe from my creditors."
Debt was having such a negative effect on my personality and relationships with friends and my partner… I was in a very depressed mental state, with no real answer as to how to move forward.
I saw an advert for MoneyPlus Advice and decided to give them a call. After speaking with them, I immediately felt like I had options available to me, and that I could move ahead with my life.
Unfortunately, my health started to deteriorate and I felt very helpless, but the Specialist Care Team reassured me and kept me informed at every step. They continued to negotiate with creditors on my behalf, and even managed to get £114,000 of my debt completely written off; this was the most emotional and happiest moment of my life.
MoneyPlus Advice have been helpful from the start, and the Specialist Care Team were exceptional – helpful, understanding, positive, and always reassuring.
They gave me space to breathe from my creditors, and it felt as though a great burden had been lifted.
Now, I'm looking forward to living the rest of my life without stress and being debt-free.
To anyone who is struggling with their debts, there's help out there to give you a fresh new start in life.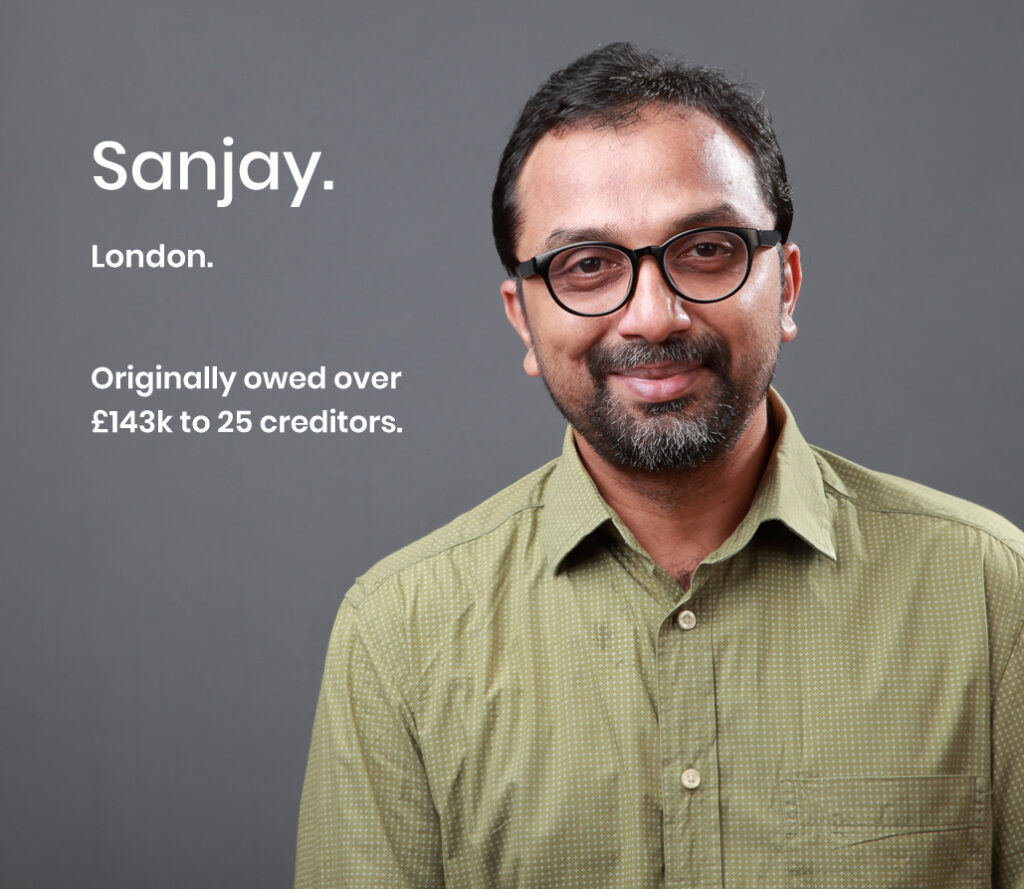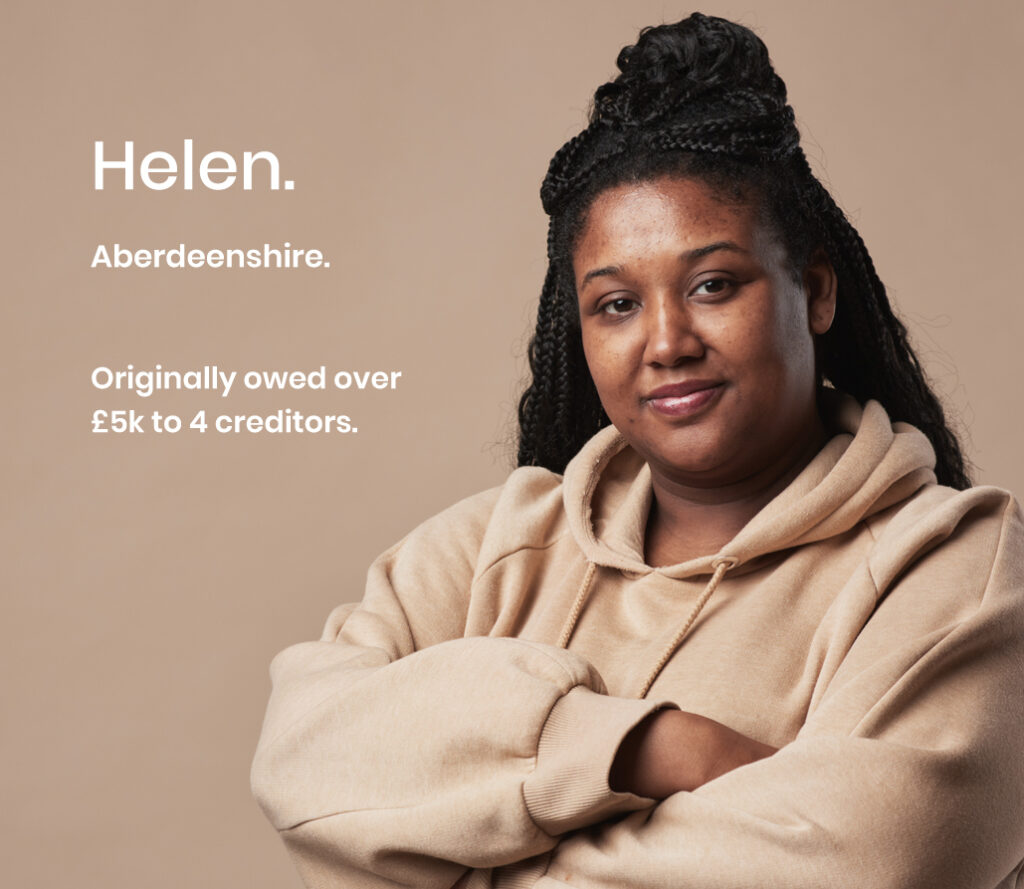 "It's made a big difference to me and how I live."
When my husband died, all of our joint debts then fell to me.
Joining MoneyPlus Advice has made a big difference to how I live. My monthly payments used to be in excess of £300 each month, and now they're no more than £269, which is affordable for me.
Everybody at MoneyPlus Advice has been so kind to me. Usually when I'm on the phone speaking about my finances, I panic, but I have no problem with them at all.
All these stories are real MoneyPlus customers who have given their consent for us to use them but the photos used are not the real customers.
MoneyPlus Advice completes a full review of a customer's financial situation before recommending a solution. Some solutions may not be available after a review.