What is a Trust Deed?
A Protected Trust Deed or Scottish Trust Deed is a legally binding formal debt solution, available to residents of Scotland. It's an alternative to insolvency, for people with debts exceeding £5000, allowing you to freeze interest & charges, and commit to affordable monthly repayments, usually over a four-year period. Once complete, any remaining debts are written off.
Trust deeds can be voluntary, however, to receive legal protection against creditors you will have to make it a legally binding 'Protected' trust deed.
Is a Protected Trust Deed right for me?
A Protected Trust Deed is a good option for people with high debts, who are struggling to deal with high-interest rates and charges on their repayments.
A Protected Trust Deed can grant you legal protections from creditors and allow you to write off debts at the end of the repayment period. If you are a Scottish resident with high debts to multiple creditors, a Protected Trust Deed may be the right option for you.
When should I consider a Protected Trust Deed?
If you have a large amount of debt, are struggling with repayments each month, relying on credit or overdrafts, or are regularly being contacted by creditors about outstanding payments, and live in Scotland, then you could consider a Protected Trust Deed with its legal protections and the prospect of being able to write off some of your existing debt.
What debts are covered by a Protected Trust Deed?
A Deed of Trust includes all unsecured debts:
Credit cards
Personal loans
Council tax arrears
Rent arrears
Overdraft
Store cards
Car parking charges
CSA arrears
HMRC debts
Overpaid tax credits
Payday loans
Buy now, pay later debts
Any unsecured debts not included in the PTD will remain outstanding when it ends.
Protected Trust Deed Pros and Cons
PTD Pros:
Potential to write-off some of your debt once your four-year repayment plan is complete
Affordable monthly payments that fit your budget and allow you to stay ahead of your debts
Any legal actions taken against you regarding debt recovery will stop, including bailiffs (Sheriff's Officers)
Interest and charges are frozen
Assets, such as your home, will be protected
PTD Cons:
A legally binding contract
Creditors can object to your Trust Deed, if multiple creditors object, your Trust Deed may fail to meet its protected status
Student loans are not included
Your credit rating will be affected
You may have to release some of the equity in your property for the benefit of your creditors
How do I apply for a Protected Trust Deed?
The first step is to reach out for debt advice from a regulated firm, such as MoneyPlus Advice. From there we will:
Review your current debts and financial situation, then give you all the information to make the right choice for you.
If you decide a Protected Trust Deed is right for you, we will draw up the proposal, and send it to your creditors.
From there, your creditors have five weeks to accept.
Am I eligible for a Protected Trust Deed?
To qualify you must:
Be a resident of Scotland
Have over £5000 in unsecured debts
Be making enough each month to cover your proposed repayments
Have an income that isn't just benefits
Not have been bankrupt in the last five years
What debts can't be included in a Protected Trust Deed?
Though a Trust Deed includes nearly all unsecured debts there are some exceptions. These include:
Student loans
Debts obtained fraudulently
Fines
Any secured loans
Living with a Protected Trust Deed
A Protected Trust Deed is recorded on a public register and is a long-standing, legally binding agreement over several years. Your creditors will expect you to keep your expenses to reasonable levels ensuring you pay back as much as you can towards your debts. It's important to consider your day-to-day while in a Protected Trust Deed.
Financial
With a Protected Trust Deed, you should see your financial situation improve as you're paying a more manageable monthly amount. Similarly, as all interest and charges will be frozen, you won't have to worry about potential changes and unexpected increases in your monthly repayments.
Career
In most instances, entering into a Trust Deed will not affect your current or future employment, though we would always advise checking your contract or speaking to your HR department before signing any formal agreements.
Other than keeping on top of your payments month to month, little will change while repaying your Trust Deed.
"All staff are amazing… nothing ever seems like too much trouble. "

— Linda, Greater London
Read Linda's story…
Mortgages and renting with a Protected Trust Deed
Mortgages
If you already own your home, you will be able to keep it whilst on a Protected Trust Deed. However, it's likely you will be asked to release some of the equity in your home to repay your debts. This equity is worked out with you and fixed at the start of your Trust Deed.
If you're looking to get a mortgage, it should be noted that you may find it difficult to get credit, or you may find it comes with higher interest.
Renting
Generally, a Trust Deed should not change your ability to rent your current property, unless it is stated anywhere in your current contract that you cannot be on some form of debt solution. We always encourage you to check contracts before committing.
With a negatively affected credit score, you may find it harder to rent a property in the future, as landlords may find your negative score as a deterrent in leasing to you. This may be negated by joint renting with another person or securing a guarantor, who can guarantee payments for you. It is usually best to be upfront with prospective landlords about your current situation.
Will a Protected Trust Deed stop bailiffs?
Once entered, a Scottish Protected Trust Deed protects you from legal action and creditors can no longer contact you for payments, this includes sending bailiffs to your property. So long as your creditors agree to the terms of your Trust Deed, and you keep up with the monthly repayments, all creditor contact will be ceased, with all future correspondence being handled by your Insolvency Practitioner (IP)
What happens if a Protected Trust Deed fails?
If a PTD fails, it may lead to sequestration.
Are you struggling with debt?
There are always solutions, no matter what your situation.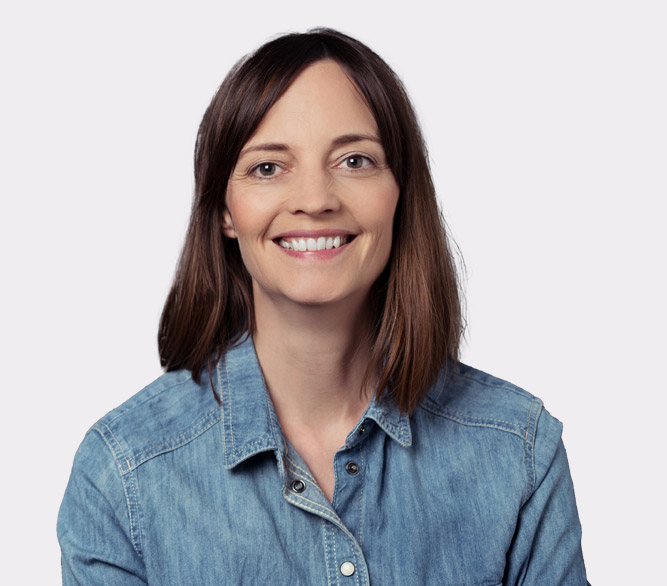 Will a Protected Trust Deed affect my assets?
While you may have to sell off some assets to offset costs towards your creditors, it's likely you will be able to keep a car, provided it is valued at less than £3000. If the vehicle is valued at a significant amount, you may be asked to sell it or trade it for a less expensive one.
If your car is on finance (and the repayments aren't excessive) they will be included in your monthly repayments.
Any savings you have prior to your Trust Deed will likely be included in your agreement. When creating your monthly budget, a 'contingency amount' (up to £30 a month) will be allowed for savings, as well as an 'irregularities amount' for unforseen household repairs.
Can you pay off a Trust Deed early?
If your circumstance change or you receive a large windfall whilst completing your Trust Deed, you may be able to settle early.
The offer will have to be made by your Insolvency Practitioner (IP) who will write up a proposal and put it to your creditors. This is known as Variation, and for it to be agreed, at least 75% of creditors that respond have to say yes to it.
Debt Management Plan
A Debt Management Plan is an informal agreement between you and your creditors to pay back your debts with one affordable monthly payment, without taking on more debt.
Debt Relief Order (DRO)
A DRO is an alternative to bankruptcy for people with debts of less than £30,000 (£20,000 in Northern Ireland) and less than £75 a month in disposable income.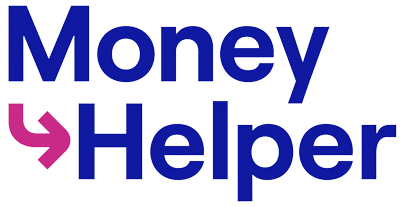 Still unsure or want to know more?
That's where our advisors come in, our expert debt advice team can help you find a solution that works for you. If you think a Protected Trust Deed could be right for you, get in touch now.
At MoneyPlus we understand that every financial situation is different, and approach every customer with the care and individuality that they deserve.
So, get in touch today and start living better with MoneyPlus Advice.