MoneyPlus money saving guide to owning a pet 2022
A pet is for life not just for Christmas… and so are the costs. Having a furry friend in your life can be a joy but it isn't unfortunately one that comes with a price tag. MoneyPlus have created a complete guide to the costs and considerations pet owners should know before getting that doggy in the window.
How to Save Money on Dog Food
They might be man's best friend, but a canine is a foe when it comes to your finances. Feeding them certainly isn't cheap.
Giving your dog quality food is the best thing you can do to keep him active and healthy. So, how can you do what's right but save money on your mutt's mealtimes? Get your teeth into these top tips:
Buy in bulk. Big bags of pet food are heavy and difficult to carry but they work out a lot cheaper than smaller ones. Compare prices and either haul home the heavyweights or, better still, order online and have it delivered to your door. Make sure you store it somewhere dry and where the hound can't help himself!
Be cheeky. Ask your vet for samples and money-off vouchers. Pet food manufacturers and suppliers send them plenty of both, so they're usually happy to dish them out.
Search online for offers and discounts. Sign-up as a new customer on pet supply websites (there are tons) and you'll get a substantial reduction on your first order and alerts on special deals and promotions.
Facebook freebies. 'Like' all the big pet food brands and you'll gain access to exclusive offers and giveaways.
Pet shop promos. Have a friendly chat with your local pet shop owner. When they take on board new lines, they're given free bags to dole out. Make sure you're first in the queue.
Reward schemes. If you tend to stick with one brand of food, make sure you're signed up to the loyalty scheme. All the major suppliers have them and, as you're buying on such a regular basis, you can quickly earn generous discounts.
Be a star baker! Treats tend to work out more expensive than food and come in small quantities. You can easily make a big batch yourself for a fraction of the price. Search for a recipe online.
Homemade. Another option is to supplement your dog food with homemade recipes. The added benefit with this is that you know exactly what is going into it. Stick to high protein ingredients such as meat and fish but, make sure you're meeting the daily requirements for nutrition.
Switch to raw. A diet of fresh meat, vegetables and fruit can be very good for your dog and your finances. But read up on it before you make the move.
One final point on your dog's behalf: buying cheaper brands is not always a good investment in the longer term. If you look at the nutritional information and compare, you can see exactly what you – or more importantly, your mutt – is getting for the money. If it's a lot of grain and unpleasant additives, your dog will soon make it perfectly clear that he doesn't agree with what you're dishing up…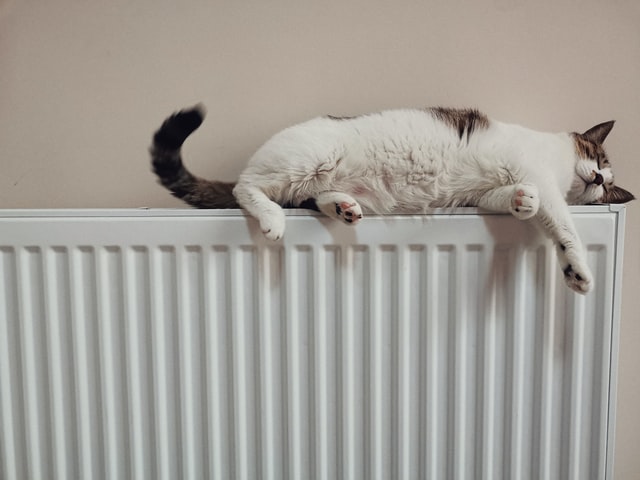 How to Save Money on Your Pet Insurance
Whether they've got four legs, two legs or no legs at all, we love our pets. The idea of anything bad ever happening to them is scary. But, should they get sick or have an accident, you need to know you can cover the cost of caring for them.
Whether it's a gerbil or a Great Dane, vet bills can quickly run into thousands of pounds, which is why you need pet insurance. Paying a monthly premium is a bit of a pain, but there are ways to minimise the cost.
Read the small print. Pet insurance needs to cover stuff like broken bones and cancer not routine injections, worm treatments, or damage they might cause to your home. This just adds on to the cost.
If you've more than one pet, check out multi-animal policies. You can often make a saving paying for two on one policy rather than having individual cover for each.
Shop around when it's renewal time. Don't just stick with the same provider because it's less hassle. There are always heavily discounted offers for new customers.
If you do change provider, make sure they'll cover your pet for an illness they have already been treated for, just in case it returns.
Increase your excess. As with any insurance this lowers the premium, but make sure that you can afford it should something happen to your pet.
Check the terms and conditions. Some insurers charge a share of the claim on top of the excess if your pet is over a certain age.
Be prepared to haggle. Don't be embarrassed about asking the insurance company if they'll knock something off their quote. If you don't ask, you don't get and usually they have wriggle-room.
Consider a cashback site. Look round and see whether buying your insurance through one of these sites could bag a saving. But make sure you won't be charged an annual fee or a percentage of the cashback.
If you receive means-tested support for your council tax or housing benefits you might be eligible for help with vet bills. The People's Dispensary for Sick Animals (PDSA) pay the bills in some cases.
Check out the website to see if you live in one of their catchment areas. If not, you might still be able to get help by applying through the PDSA treatment support fund. You don't even need to wait until your pet is ill or has been injured, you can apply for help straight away.
How to Make Money from Dog Walking
FACT: Dogs need a lot of walking. If you work all day, that's a problem for the pooch – unless you pay someone to do it for you.
If you fancy keeping fit and earning some extra money at the same time, dog walking could be a whole new lease of life for you. Some people have even turned it into a full-time job.
If that's got your ears pricking up, here's a few tips on how to go about making some canine cash.
Dog walkers charge per dog, per walk.
A decent walk is usually between 30 minutes to an hour, depending on the size and breed of dog.
The going rate is about £10 an hour, but you'll need to do your homework and price yourself competitively.
Prepare to use a lot of poo bags. And disinfectant hand gel. If the thought is already making you heave, maybe this isn't the right path for you.
If you fail to pick up after your pooches, you risk an on-the-spot fine of at least £80 per… pile!
National guidelines suggest you shouldn't walk more than six dogs at a time. Local councils set their own guidance so contact yours for advice.
Until you're experienced and confident, you'd be better sticking to one or two dogs at first.
You could offer your services to a local dog-walking agency, but they'll charge for putting you on their books. Search online to find what's going on in your area.
If you decide to go it alone and already have a dog, spark up a conversation with other walkers on your travels. They might bite your hand off for the offer of a little help or know someone who needs it.
Stick a friendly advert on the supermarket notice board, in your local vets practice or in a pet shop.
Get a batch of cheap business cards printed – usually about £5 for 100 – and push them through the doors of homes where you know there's a dog.
Check with the owner of any dog you're walking that there is full pet insurance in place, to be on the safe side.
If your dog walking really takes off, consider getting Pet Business Insurance to cover all bases. You'll be deemed more professional.
If all this sounds like a walk in the park, don't be fooled. Should you venture near any livestock, and the dog you're walking worries any sheep or cows, a farmer is within his rights to shoot it.
Also, under the Dangerous Dogs Act, if you lose control of a dog in your care, it's your responsibility not the owners.
So, weigh up the pros and cons then lead the way!
Ways to Save on Animal Expenses
We're a nation of soft-hearted pet lovers, but that affection comes at a price. It doesn't matter whether it's a goldfish or a greyhound, over the course of a lifetime our animals will cost us hundreds, if not thousands, of pounds to care for. Here's a few ways to try and ease that pet debt.
Be a superhero!
Instead of going for a posh and pricey pedigree, consider rescuing a pet from an animal shelter. Not only are they cheaper up front, with most centres just requesting a donation, they tend to cost less over a lifetime as mongrels especially suffer from fewer genetic health disorders.
Buy in bulk
Pet food, litter, and bedding is so much cheaper if bought in large quantities. Dried pet food has a much longer shelf life so it's worth stocking-up when it's on special offer. If you shop online, most suppliers will offer good discounts and free delivery for bigger orders. Keep an eye out for special offers and freebies too.
Toy story
Most new pet owners make the mistake of buying pricey toys, only to watch in horror as they're chewed and clawed to bits in seconds. Check out your local charity shop for second-hand kids' toys, balls and Frisbees. These will adhere to safety regulations but just make sure they're not small enough for your animal to choke on. Which leads nicely into …
Pet insurance
Never consider saving money by not getting adequate pet insurance – Snowy would never forgive you. But, shop around as you'll be amazed at the difference in the price of very similar policies. Read the small print. Some cheaper policies will only cover an illness for 12 months.
Box clever
Make sure you have all the right jabs. Keeping up-to-date with vaccinations is one of the most important requirements of owning a pet. Although they can seem a little pricey, chances are they'll save you money – and misery – in the long-term, preventing the transferral of infections.
Be loyal
Not just to your furry, hairy or scaly friend but to loyalty schemes too. Lots of pet shops offer great incentives to signing up such as 10%-off welcome vouchers, exclusive offers, promotional events and discount codes.
Walkies!
Pet owners tend to be a friendly bunch and are not only keen to offer advice but a helping hand as well. If you're stuck for someone to pet-sit or pet-walk, it's worth asking for support on the understanding you'll return the favour when needed. If you can extend this to holiday-care, you'll save a small fortune in kennel fees. If you've no-one local, check online for similar services.
One final thing – if your pet becomes ill or is involved in an accident and you have no way of caring for it, contact the People's Dispensary for Sick Animals (PDSA). They'll usually help fund treatment if you prove you can't afford to pay and have no insurance.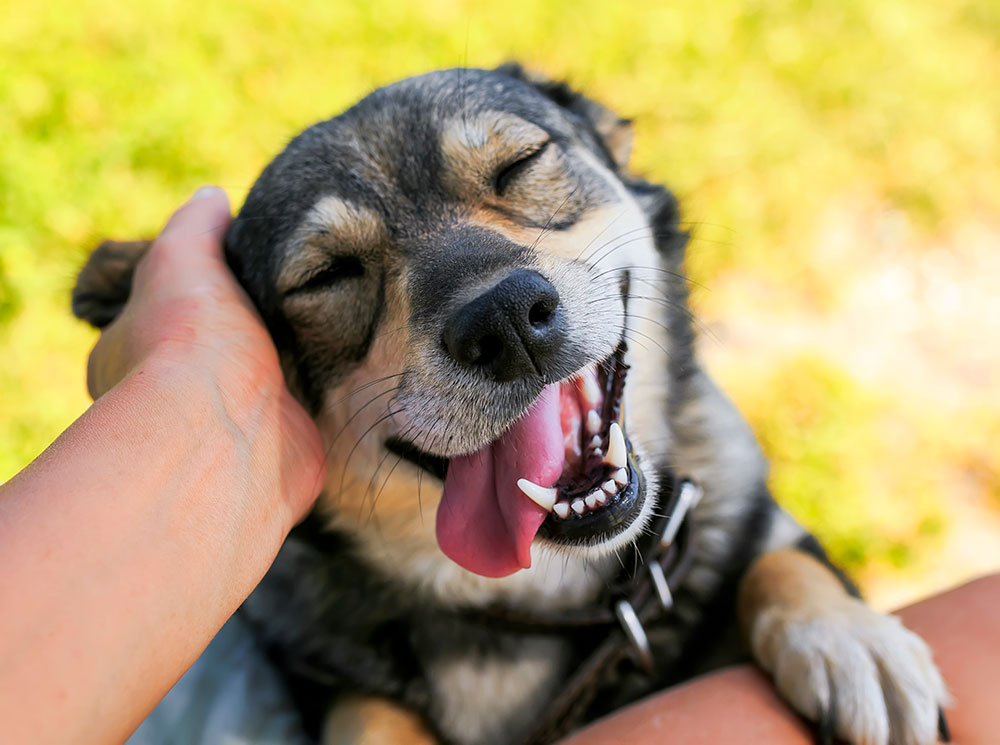 Cheap Grooming Tips for Dogs
Your pooch probably looks perfect to you. Those big, chocolate-button eyes. That little leather-look nose. The cute floppy ears. That distinct, doggy-like aroma…
No matter how much you love your mutt, there's no mistaking the importance of grooming to keep him looking – and smelling – his best.
Just like humans, dogs need physical maintenance. He may, at times, look like he's taking care of those needs himself. But, like exercising and feeding, regular grooming is an important part of responsible dog care.
Trips to a dog groomer can be expensive. But the good news, for you and the hound, is that there are ways you can help keep your canine in top condition.
Here are some cheap grooming tips for your dog.
Dogs do not need to bathe as often as people, but it should be on a regular basis, depending on the hair and breed.
If you don't have a set routine, start small. You'll be nervous. And so will he. Never attempt to tackle everything in one session. It'll be too much for all involved.
Take it a task at a time. Brush one day. Bathe the next. Trim nails on another. The shorter each session is, the better. For both of you.
Short coats can be brushed weekly, but longer coats may require attention every day.
For smooth, short coats (such as a sausage dog) use a rubber brush, followed by a bristle brush then polish with a chamois!
For longer haired dogs, use a slicker brush to remove tangles. But be gentle. When matts are close to the skin they can really pull and hurt your dog.
Always use a dog shampoo when bathing. Never be tempted to use what's in the bathroom cabinet, or even baby shampoo. It will irritate your dog's skin and make him very itchy and uncomfortable.
Apply the dog shampoo by hand rather than pouring directly onto the coat.
Never allow water to get into a dog's ears as it can cause infection. Put a piece of cotton wool in each ear if he'll let you.
If your dog has a long curly coat, it's worth investing in a dog conditioner. It will help loosen tats and make the coat silky and easier to care for. Always ensure you rinse well.
Have plenty of old towels available. If your dog has long hair, pat him dry. Rubbing will cause tangles.
If you let him dry naturally, he may retain that 'doggy smell'. Use a hairdryer on a very low setting, if he'll tolerate it. Most dogs are tired after a bath and won't put up too much of a fight. But others get frightened by the noise and warm air.
Most dogs need monthly nail trims. If you or your dog are nervous about this, consider having it done expertly. It can be extremely painful for a dog if his nails are cut too short.
Keeping the hair on your dog's feet trimmed will not only feel nice to him but be beneficial, preventing grass seeds, thorns, salt, and tar becoming lodged. Try and trim in between the toes but be very gentle near the pads.
Wipe the inside of his ears with a cotton pad or gauze dampened with ear cleaning solution, not water, as this will not evaporate. Never use a cotton bud to poke round inside. If the ear smells, consult a vet.
If the coat needs a trim, clippers are easy to use. Try placing your dog on a slip-proof mat on the kitchen table or high surface to make it easier. Have plenty of treats to hand.
If you make a mistake and cut one section a bit too short, don't panic. A dog's hair grows at approx. 1cm a month. You'll get better and more confident with time.
Use scissors for legs, ears and face. But watch for sudden movements.
Only one thing left to do – register him for Best Dog in Crufts!