Cost of living
Millions are seeing their household bills rising, due to an increased cost-of-living and inflation currently affecting the UK. It's estimated that one in five people will be driven into debt this year, with as many as 3 million will likely be pushed into debt over the next six months.
U.K inflation has reached a 40 year high in 2022. Following the global pandemic and reopening of shops and events, demands for products and produce naturally went up.
Why are costs rising?
Now that suppliers are unable to keep up with demand, costs of stock naturally rose. This rise coincided with a rise in overall energy and gas prices, that itself was made worse by the sudden breakout of conflict in Ukraine, fuel and energy prices are reaching previously unseen highs as a result of the war.
With consumer prices rising to match current shortages, many are seeing the cost-of-living skyrocket with household bills seeing a sharp upturn throughout the previous months and increased debt though more borrowing.
How will rising costs affect me?
With prices inflating the overall cost of living for consumers will go up. Meaning everyday essentials like food, gas & electric, clothing etc will all cost more to buy each month as the costs continue to rise. Meaning more of your monthly income will inevitably go towards basic living expenses.
It's estimated that one in five people will be driven into debt in 2022. With more than 14 million estimated to be unable to afford October's upcoming energy price hikes* and one in seven already behind on at least one household bill, it's fair to say that many (possibly including you) will be affected by the rising costs.
How long will inflation last?
Current estimates differ, and with constant variables (mainly the war in Ukraine) getting a concreate road map can be difficult. Still, many suggest that inflation is set to hit a 40 year high of 8% in Spring, 2022 and could potentially continue to rise throughout the year, meaning things will likely get worse before they get better.
However, many experts suggest that by the end of 2022 the rise will stagnate, and the inflation rate will fall considerably over the next couple years. This is likely because the current causes of inflation won't persist and it's unlikely that the prices of energy and importing will continue to rise, meaning that inflation will eventually decline.
Is this the worst inflation ever in the UK?
In short, no. Though this is the highest rise in inflation in the last 40 years, the current rate of inflation is still a far way of an all time high in the UK. The highest peak of inflation in the country was 27% in 1975, the rate would hit 20% in the early 1980s and the third largest inflation spike was at 11% in the 1990s.
Since the 90s, the inflation rate has always remained on the lower side of single digits. So, while the rising costs are certainly concerning and damaging for millions, the current inflation rate still sits far below the UK's historical peaks.
Are you struggling with debt?
There are always solutions, no matter what your situation.
Will inflation cause me to have debts?
Currently statistics and insights suggest that more people than ever before will be forced into and rely on credit to cope with the current costs of living. Currently, it's estimated that 14 million people will be unable to afford the upcoming October energy hikes. With one in seven adults already behind on at least one of their household bills, with 14% of people borrowing money to pay their monthly costs millions are still expected to struggle with the rising costs and in-turn get into more debt
The current cost of living will see more and more people turning to credit and loans to cope with rising costs. This will see more people getting into debts they may be unable to repay in the future and turning to debt advice services like MoneyPlus Advice.
What to do if I can't pay my bills?
If you are struggling to pay your bills and find yourself falling into debt with outstanding arrears, you should speak to one of our advisors. A debt advisor can help by assessing your current bills and outgoings to work out a debt management plan that stops debt from taking over your life.
We encourage those already unable to pay their bills and those who feel they will be unable to pay their monthly bills in the future to get in contact and get the advice you need as soon as possible.
What happens if I can't pay my credit card?
Credit cards can have their advantages and uses; however, they can be a dangerous slope to go down for those who use them outside of their means. If you fail to pay back the minimum on your outstanding credit card debts, interest and charges will begin to be applied and these can continue to be applied as long as your debts remain outstanding.
This will have a negative affect on your credit score and, if arrears continue, can eventually lead to legal action, bailiffs, and eventual ceasing of your property. Getting in touch with a debt advisor as soon as possible will be able to mitigate some of these measures and help assess the damage and how to pay off your credit card debts more effectively.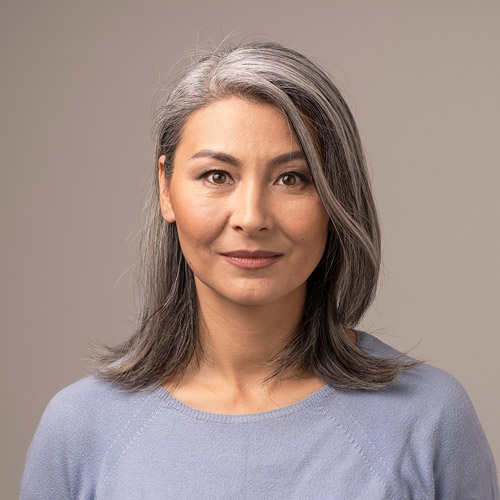 "It's taken so much stress away… they've really given me my life back. "

— Karen, Gloucestershire
Read Karen's story…
What debts does debt management cover?
A debt management plan covers most unsecured debts (meaning debts not attached to an asset, such as your house) these include:
Credit card
Overdraft
Overdue utility bills
Rent arrears
Personal loan
Benefits overpayments
Council tax
Telephone and broadband bills
Can debt advice help with rising costs?
With MoneyPlus Advice we will set out a monthly budget based on your household costs and personal outgoings, allowing you to make the most of your money and work around the recent changes in household bills. We work with creditors to create fixed rates and payment plans that makes monthly repayments more manageable for our customers.
A solution that fits you and your budget:
Whether it's online or over the phone, we have options for you to get your debt under control. Our advisors have helped thousands of customers find a solution to their debt problem. Some of our customers have had debt written-off, although we can't guarantee that until we've discussed your situation. What we do know is that we'll do everything we can to find you a solution.

Bridge the gap between your monthly bills and your debts:
We will set out a monthly budget based on your household costs and personal outgoings and negotiate with your creditors for you to make one affordable monthly payment toward your debts.

Live free of debt worry:
Life without the worry of trying to make ends meet between your monthly bills and debt. With our debt management plan, we can help you get out of constant debt worry and back to what's important, living.

Why choose MoneyPlus Advice?
We've helped 1000's of customers manage their energy debt and we can help you too. At MoneyPlus, we take pride in providing the highest levels of customer service.
We've helped thousands of customers across the UK and wiped over 7 million in unsecured debts across the country. With an average monthly saving of £239 on debt repayments for our customers, money that can be valuable for helping pay household bills in 2022.
We treat our customers like people, not numbers, and we won't let you face debt alone.
If you are struggling with cost of living debt, we are here to help.
Affordable monthly payment
Stop creditor contact
Stop interest and charges