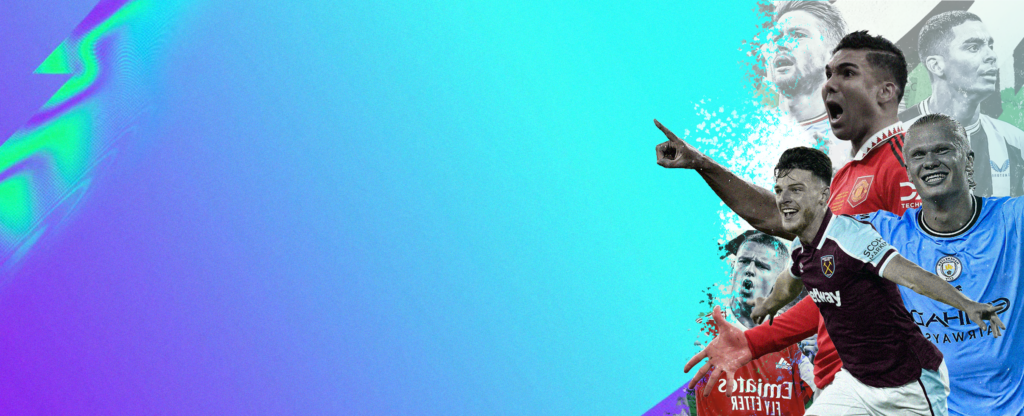 Premier League Gambling Awareness
As the football season officially kicks off, millions of eager fans will be getting back into the match-day spirit and engaging in the usual activities that make up a fresh season of Premier League football. For a significant proportion of fans, that includes match betting and gambling.
Sports betting in the UK has become a huge industry with over 18.4 million people regularly gambling online. It has also become a key fixture of the football season for many people, however, the industry remains a huge contributor toward gambling debt and can quickly become an addiction for those who engage.
Recently, the Premier League made the decision to ban sports betting sponsorships on the front of match-day shirts. With the current league comprising eight teams that currently advertise betting services and companies, this change will come into effect at the start of the 2025/26 season. Removing these advertisements, which are estimated to be valued at £60m, is a great, if overdue, step towards minimising the harmful effects sports betting has on football fans each year.
Still, this new ban is nearly two years out before implementation and will only minimally protect vulnerable viewers from being exposed to gambling promotions, as alternative means such as shirt sleeves, training kits, and pitch-side advertising will still be available to gambling companies. This means that many will still be exposed to harmful advertising and potentially fall into gambling debt as a result. 
It's estimated that 3.3 million people in the UK are in gambling debt.
Through sponsorships and advertising, sports betting makes the football league up to £40 million a year. This is a huge industry that is ingrained in the culture of British sport and Premier League football. Prior to the 2019-20 season, the English Football League (EFL) was making profits from betting losses by fans as affiliates of Sky Betting, by encouraging gamblers to bet with its advertised provider. Though this scheme has since been scrapped, clubs are still receiving legacy funds until the end of the 2023-24 season.  
It's practices like this, among others, that have led to the UK becoming one of the biggest gambling markets in the world, with profits of over £14.2 billion in 2020 and 43% of Brits having gambled at least once as of March 2022. While a large factor in the widespread adoption of gambling is due to the constant and effective advertising campaigns that brokers employ, it is also the ease with which people can access these services that leads to consistent problem gambling. A staggering 86% of online gamblers say the sign-up process is easy and that accessing gambling services is a simple process. Through these statistics, it's easy to see how someone with a gambling addiction could find themselves falling prey to these services.  
Though activities such as sports betting, fantasy football leagues, and gambling on odds are typically marketed as fun leisure activities, it can be highly addictive for some and this addiction can spiral when not properly regulated. They can also prey on addictive personalities creating dangerous habits for vulnerable people. Problem debt can be linked to mental health issues such as depression and anxiety.  
Dealing with gambling addiction
Gambling addiction is an addiction that can become as detrimental as using drugs and alcohol and can change how a person's brain releases dopamine, meaning that previously enjoyable activities no longer interest them, leading to further isolation and further gambling. 
Luckily, there is help out there for people suffering from gambling addiction and many mental health services that can help those suffering get over their addiction. 
These include the National Gambling Helpline which offers 24/7 specialist support for those who need professional help. People can contact the National Gambling Helpline at 0808 8020 133 or visit them at National Gambling Helpline. 
Those struggling can also contact their GP for counselling and support services.
For continued group support to help recoveries stay on track, support groups such as Gamblers Anonymous and SMART Recovery may help those who need it find their nearest support group. 
Self-Help tips to stop gambling:
For many, breaking the cycle of gambling addiction can require a lot of commitment and determination. Luckily, there are methods out there to help those starting their road to recovery: 
Recognising the triggers
Identify the situations, places, or people that trigger your urge to gamble, Make a conscious effort to avoid these triggers and replace them with helathier activives or hobbies.
Create barriers
Use tools such as self-exclusion schemes, blocking gambling websites on devices, or handing over control of your finances to a trusted person to create barriers that prevent impulsive gambling.
Build a support network
Surround yourself with supportive friends and family members who understand your struggle and can provide encouragement and accountability. Share your journey with them and ask for their assistance in staying away from gambling.
Develop healthy coping mechanisms
Find alternative ways to deal with stress, boredom, or other emotions that might have previously driven you to gamble. Engage in activities such as exercise, mindfulness, hobbies, or pursuing new interests to redirect your focus. 
Finally, if you or someone you know is dealing with gambling debt it's important to contact a professional debt advisor for expert financial advice. With their guidance, you can receive help in getting onto a debt solution that works for you, ensuring that you can more affordably and comfortably repay your debts.  
To find out more about a debt solution with MoneyPlus, you can learn more here.
For free debt advice, you can visit the debt charity Money Helper.