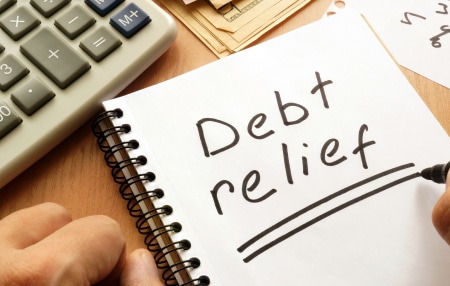 Debt relief solutions can give hope to those struggling with crippling debt. Here, MoneyPlus explores what these solutions look like in practice.
If you find yourself struggling with debt, it can be hard to see light at the end of the tunnel. That's why it's important to understand that no matter the type of debt. Be it credit card debt, personal loan debt or even gambling debt – there are always options available to you. This is known as debt relief.
A broad term that refers to a number of different debt solutions and management strategies, debt relief provides those struggling with the prospect of a debt-free future. In this guide, we outline the different types of debt relief available to you in the UK and highlight the benefits of seeking help from professional debt relief companies like us here at MoneyPlus.
Types of debt relief
When faced with overwhelming debt, it's important to remember you always have options open to you in the form of debt relief solutions. Each debt solution is designed to accommodate a number of unique financial situations and each of these solutions has different advantages and drawbacks, that you should consider carefully before applying for debt relief. For this reason, it's important to consider all of your options before making a decision on which solution might be the best for you.
Debt management plans 
Debt Management Plans (DMPs) are structured solutions that are designed to help individuals start tackling their debt in a bite-sized, productive way. Most suitable for people with multiple different unsecured debts, including credit card debt, this form of debt relief is just that – relief. This is to say, a DMP will help restructure your existing debts to make repayments more manageable rather than provide any degree of debt forgiveness. Unlike IVAs and bankruptcies, DMPs are also not legally binding. This means you're not legally attached to the plan for any fixed period of time and can cancel it at any point.
Under a DMP, with the help of a debt relief company, you essentially negotiate with your creditors to establish a new repayment plan. This plan will typically involve lowered (or completely removed) levels of interest on your debts, reduced monthly repayments, and the consolidation of multiple individual debts into one single, more manageable payment.
Individual voluntary arrangements (IVA)
Individual Voluntary Arrangements (IVAs) are legally-binding agreements made between a debtor and their creditor. IVAs outline a structured plan for repaying unsecured debts over a fixed period, usually between five to six years. Although only a viable solution for those with significant unsecured debts – as opposed to secured debt – IVAs not only make money payments more affordable, they also provide the incentive of writing off any remaining debt at the end of your agreed fixed term. With this in mind, it provides a formal option for debt forgiveness without resorting to bankruptcy.
In order to enter into an IVA, you'll need to work with a debt management company and a licensed Insolvency Practitioner. These two parties will work with you to assess your entire financial situation before proposing a realistic five or six-year repayment plan.
Although IVAs are a popular form of debt relief, there are a number of strings attached which you need to consider. For example, entering into an IVA can drastically impact your credit score and will appear on your report for up to six years – this can make obtaining credit more challenging in the future. On top of this, IVAs are in the public domain. If protecting your personal or professional reputation is a priority, an IVA might not be for you.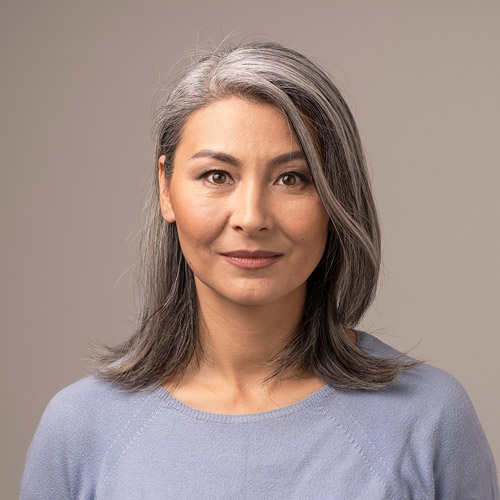 "It's taken so much stress away… they've really given me my life back. "

— Karen, Gloucestershire
Read Karen's story…
Debt relief orders
Giving you the ability to become debt-free in just 12 months, Debt Relief Orders (DROs) are designed for people with relatively modest debts, a low income, and limited assets. To qualify for a DRO, you must meet the following criteria:
Own assets worth less than £2,000
Owe no more than £30,000 in unsecured debts (or £20,000 in Northern Ireland)
Have less than £50 in disposable income each month.
If you meet these criteria and are struggling with a high level of unsecured debt, a DRO might be a better option than bankruptcy. Like an IVA, if your creditors agree to your DRO, you'll be provided with a structured plan for repaying your debts. If you stick to this repayment plan for 12 months, what remains of your debt will be written off.
While it's true that DROs represent an efficient way for some people to get out of debt, they do also come with some limitations. As with bankruptcies, if you have a DRO, you'll usually be restricted from obtaining credit exceeding £500. A public record of your DRO will also stay on the Individual Insolvency Register for 15 months, potentially impacting your credit score going forward.
Bankruptcy
Another legally-binding solution, bankruptcy is often considered a last resort in the UK. This involves a debtor obtaining a court order that declares the insolvency and the liquidation of their assets in order to repay creditors to the best extent possible. When it comes to full bankruptcy, debtors are required to surrender all assets of any meaningful value in order to repay as much of their debt as possible. After this, any remaining unsecured debts are usually written off after a year and the bankruptcy is discharged, leaving the individual debt-free.
However, declaring bankruptcy is a major financial decision with a number of significant consequences and should not be taken lightly. As well as having to sell valuable assets, including your house and any vehicles you may own, you must also agree to abide by a number of lifestyle restrictions during and after your application. These restrictions, which apply until you are discharged, include the ability to apply for credit worth more than £500, being able to act as a company director, and the ability to set up a new business.
Are debt relief companies worth it?
Dealing with crippling levels of debt can be extremely difficult. In such challenging circumstances, the assistance of a debt management specialist can be invaluable. However, if you're considering using a debt relief company, it's essential that you opt for one with a good reputation.
Here at MoneyPlus, our team of experts have extensive experience negotiating with creditors to reduce outstanding debts. This additional knowledge and support can often result in more manageable repayment plans for our clients. Indeed, for debtors who lack the expertise and/or time to negotiate the terms of their own DMP, IVA or DRO themselves, support from a debt relief specialist like us can be priceless.
For free debt advice visit www.moneyhelper.org.uk or read Options for paying off your debt.
On top of negotiation expertise, debt management specialists can also provide bespoke financial guidance that goes beyond an initial debt solution. This additional support can help people with a history of debt problems prepare for long-term financial stability, before, during and after entering into a debt solution. While this can involve additional fees, the potential savings and peace of mind may outweigh the costs in the long term.
To find out more about debt relief and the options available to you, get in touch with our helpful team today.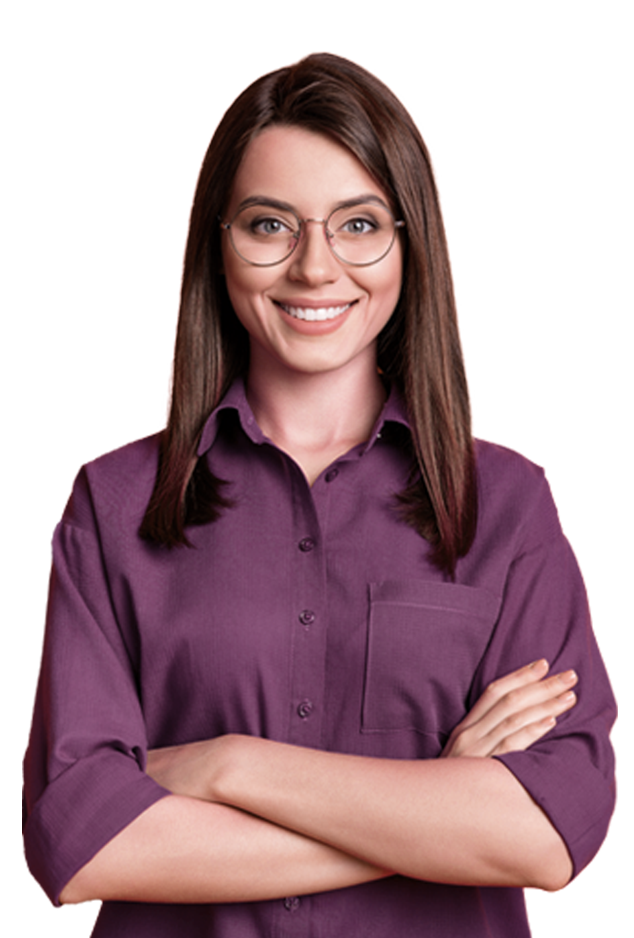 Are you struggling with debt?
There are always solutions, no matter what your situation.
At MoneyPlus we understand that every financial situation is different, and approach every customer with the care and individuality that they deserve.
So, get in touch today and start living better with MoneyPlus Advice.