This document sets out what we (MoneyPlus Advice) will do for you when we manage your unsecured debt problems by way of a Debt Management Plan, including what you will be responsible for. If there is anything contained within this document that you do not understand, or if you would like to discuss matters further or have something explained to you, then you should contact us as soon as possible.
What we will do for you during your plan:
We will carry out an assessment of your personal circumstances and your financial situation.
Based on the conclusion of this assessment, which is reliant upon the information that you supply to us, we will identify solutions which may lead to the resolution of your financial issues and we will advise you which of those we feel could be the best for you. The aim of doing this is to enable you to make an informed decision about which is the most suitable solution for your circumstances.
If you ask us to begin managing your debts by way of a Debt Management Plan, we will communicate with your creditors and ask them to deal with us on your behalf. We will ask them to freeze the interest on your account and to suspend collections or legal activity. We will also ask them to stop making additional charges. We cannot guarantee that creditors will freeze interest and charges but they often will, assuming that payments to the plan continue to be made.
When you make your monthly payment to us, we will keep this money in a separate client bank account that is safeguarded by an insurance policy which protects the money in it. On receipt of your full agreed monthly payment, we will send this money to your creditors usually within 5 working days of receiving it. The monies that we send to your creditors will be the amount that you pay after taking account of our fees, but we will not take our fees until we have made a distribution to your creditors. If you pay us weekly or twice monthly or an amount that is not equal to your monthly disposable income, we will hold this money until we have amassed an amount of money which is equal to your monthly disposable income. As such we will not pay the money to your creditors until we have amassed a full monthly disposable income amount.
In cases where we have been unable to complete an annual review with you, and where your case is at the risk of cancellation, we may hold your monies without distributing them to your creditors. At all times, these monies will be kept ring-fenced from our normal business activities. If we hold your money in these circumstances, creditors that have frozen interest and charges may commence charging you again and pursuing collection activity, which could lead to you incurring extra costs. If your plan is subsequently cancelled we will return the monies to you. The simplest way to avoid this would be to cooperate with the holding of your annual review in accordance with your responsibilities under these terms.
During the course of your Debt Management Plan you may, in certain circumstances, ask us to negotiate with creditors in order to attempt to achieve a full and final settlement of one or all of your debts. In those circumstances we may need to hold your money in our client account for longer than 5 working days. By signing this document you are consenting to the fact that we can hold your money for longer than the 5 day period.
What you are expected to do throughout the duration of your plan:
You must make your monthly agreed payment to MoneyPlus Advice on the date we agree with you. If you fail to make a weekly/monthly payment to us as agreed, then we cannot make a payment to your creditors and we reserve the right to issue a Notice of Termination to you. In such circumstances, any agreements and/or concessions that we have agreed with your creditors are liable to lapse. As this is not in your best interests, if you believe that you cannot make your payment on the agreed date then you should contact us without delay so that we can advise you of the steps you and we can take in such circumstances. If we have to send you a Notice of Termination, then we will at the same time inform your creditors that we can no longer act on your behalf.
You must inform MoneyPlus Advice as soon as possible if your personal circumstances and financial situation changes for the better or worse.
You must respond as soon as possible to MoneyPlus Advice when we send you any letter, texts, emails or telephone calls, as we may need to discuss important information relating to your Debt Management Plan.
You must co-operate with us to complete your Annual Review. It is a regulatory requirement to carry out an annual review of your Debt Management Plan. The purpose of the review will be to ensure that you are still in the correct solution for your circumstances. If you fail to co-operate with our process then this failure could, in certain circumstances, result in us having to cancel your plan. This is not something that we want to do. If we cancel your plan, you will have to deal with your debt issues yourself. If your creditors have frozen interest and charges they may well commence charging you again and pursuing collection activity.
Our Fees
We charge a set monthly management fee and initial arrangement fee which will be communicated to you on the telephone and in writing.
We reserve the right to review our fees from time to time. In such circumstances we will provide you with notice as specified under this agreement.
In relation to the work that we carry out on your behalf and the fees that we charge you, we will only be liable to refund fees if you cancel the contract within 14 days of taking it out. This is called the "Cooling Off" period. The 14 days that make up the "Cooling Off" period will commence with the date that our agreement commences, which will be the date that you requested us to begin carrying out our service for you.
We may receive commission or incentive payments from third parties if you agree to receive a service from them. Please see our Privacy Notice, which is available on our website, for details of your rights over marketing.
Our Regulatory Position
MoneyPlus Advice is a trading style of MoneyPlus Group Limited, which is registered in England and Wales (07310059) at registered office: Riverside, New Bailey Street, Manchester, M3 5FS.
We are authorised and regulated by the Financial Conduct Authority. You can check our permissions on the Financial Services Register on the FCA website.
Termination
You can terminate this contract at any time. There is no notice period required to do so. There is no termination fee chargeable by us for doing so. If in the unlikely event that we are still holding money of yours at this point we will refund this to you, unless we are already in the process of paying it to your creditors.
We will have the right to terminate this contract if you fail to cooperate with us in the setting up of your plan, in relation to the operation of it or with the annual review that we must carry out. In addition we will have the right to cancel this contract if we identify that the information that you have given us is false. Where we intend to terminate your plan, we will not do so until we have given you 30 days' written notice. By written notice we mean either the sending of a letter to you or an email, sent to an email address that we hold for you which does not return an undeliverable message back to us.
Your Personal Data
We will process your data in accordance with General Data Protection Regulations (GDPR) and the Data Protection Act 2018. All information regarding how we collect and process your personal information is contained within our Privacy Notice which is available on our website, portal or can be requested by emailing, calling or writing to us.
Credit reference agencies
We use credit references to carry out identity checks and to share information about your financial circumstances. Your rights are explained in our Privacy Notice available on our website, portal or can be requested by emailing, calling or writing to us.
Right to transfer our obligations
MoneyPlus reserves the right to transfer all or some of our rights, interests and/or obligations under this contract to a third party. If we take this step, we will let you know in advance with at least 14 days written notice.
Complaints
If you would like to make a complaint you can contact us by telephone on 0161 837 4000. Alternatively you can email complaints@moneyplus.com or write to us at MoneyPlus Advice, Complaints Department, Riverside, New Bailey Street, Manchester, M3 5FS.
We will assess your complaint and we will try to do everything that we can to resolve it as quickly as possible. For more information about our complaints process, please read our Complaint Handling Procedure. This is available on our website or you can request a copy from us directly.
If you are not satisfied with our response or if we fail to respond to you within eight weeks you have the right to refer your complaint to the Financial Ombudsman Service, free of charge. You can find out more about the Financial Ombudsman Service on their website www.financial-ombudsman.org.uk.
Variations
We may from time to time make changes to these terms and conditions. If we do so we will send you notification and/or access to the changes. Before we make such changes we will give you at least 14 days' notice.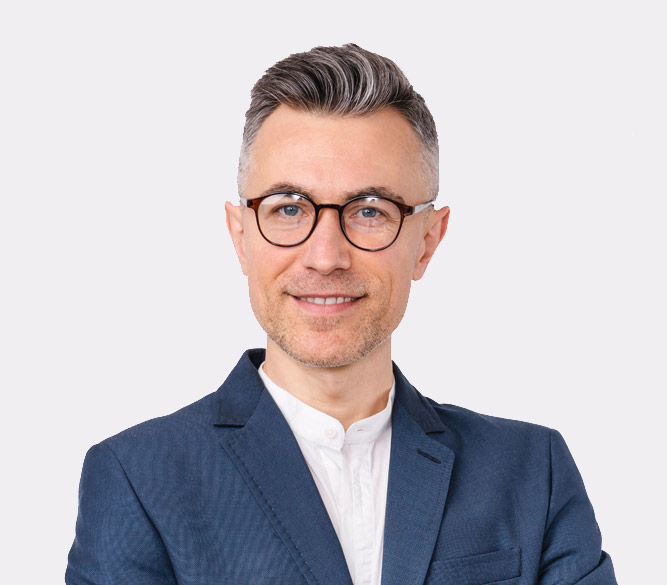 Still unsure or want to know more?
That's where our advisors come in, our expert debt advice team can help you find a solution that works for you. If you think a Debt Management Plan could be right for you, get in touch now.
At MoneyPlus we understand that every financial situation is different, and approach every customer with the care and individuality that they deserve.
So, get in touch today and start living better with MoneyPlus Advice.