Welcome to MoneyPlus Advice!
As of  12th April, InControl Debt Solutions became part of MoneyPlus Advice, one of the biggest commercial debt management companies in the UK. We're looking forward to offering you support and advice, as you continue on your journey to financial freedom.
Your monthly payment amount will remain the same, but you will need to set up a new direct debit so please look out for a message to get that in place. Once the move of your plan is complete, you'll have full access to all the benefits that come with a debt solution from MoneyPlus.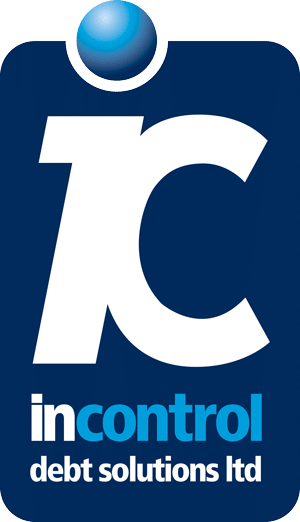 As well as access to our specially trained team of advisors on the phone, you'll also still be able to use inGage in the same way you do now. Plus, you'll have access to your account, 24-hours a day, through your online portal. From here you can upload documents or letters received from creditors, send secure messages to advisors, make online payments and even book in for reviews, all on your mobile, PC or tablet, from the comfort of your own home.
You'll hear from us soon with further information about what happens next but if you have any questions in the meantime, see our FAQ section below.
About Moneyplus
You're in safe hands – MoneyPlus is one of the largest providers of debt advice in the UK and we've been offering financial support for over 20 years.
Putting our customers first – We're authorised and regulated by the Financial Conduct Authority and are committed to working together to provide a full and fair service.
We're award winners – We've achieved the Investors in People – Gold Award and we understand that a happy workforce, makes for happy customers.
We do more – MoneyPlus were the first company in the debt advice sector to be able to provide legal advice for customers who need it, through our very own firm of solicitors, MoneyPlus Legal.
Frequently Asked Questions
Will I hear from you soon?
You'll shortly receive a welcome letter explaining more about us, the services we offer, useful information about how your plan will work and the benefits of being in a debt solution with MoneyPlus. Following this, your account manager will get in touch to introduce themselves and answer any questions.
What if I don't want to change companies?
We hope this is not the case as we are looking forward to welcoming you to MoneyPlus. If however you do decide that this isn't what you want, please call us to discuss further on 0161 837 4488. One of our agents will be happy to take your call and will explain the other options available to you.
What are my contractual options if I don't want to continue with my Debt Management Plan?
You have the right to cancel your plan at any point and deal with your debts as you deem appropriate. If you would like to explore other options then the Money Helper website offers a variety of free and impartial money advice, a range of guides, tools and calculators designed to help you. Please visit www.moneyhelper.org.uk Alternatively, give one of our specialist advisors a call on 0161 837 4488 who'll be happy to review your situation and see what other options might be best suited to you.
Is MoneyPlus Advice regulated?
Yes we are, we are authorised and regulated by the Financial Conduct Authority (FCA). The FCA's aim is to ensure that consumers interests are adequately protected by ensuring consumers are placed at the heart of financial services businesses. The FCA do this by monitoring and regulating the industry to ensure that companies follow the right Principles and act with integrity. We work hard to exceed the expectations of both the FCA and our customers to give you the best possible service.
Will my creditors start to contact me again?
Your plan remains in place and with it, all the agreements previously made with your creditors. As long as you continue to make your payments as usual, you shouldn't receive any additional contact.
Will I still get annual reviews?
Yes, at MoneyPlus we're serious about only offering financial solutions that are in the best interest of our customers. To do this we carry out reviews, at least once every year, to ensure that your plan is still the best option for your current circumstances.
What if I'm struggling to make my payments?
We're here to help, and we appreciate that even the smallest change to your finances, can make a big difference. We can offer expert debt advice at any time your plan and we'll be happy to run through your options. As with any financial product, we believe that your plan should be suitable and affordable, call us on 0161 837 4488.
What if I need additional specialist support or someone to act on my behalf because of ill health or other personal reasons?
We are able to offer tailored support via our Specialist Care Team. If you would like someone to represent you then please let us know and we can provide you with a 3rd party authorisation form to complete. If you feel that you may benefit from additional support, please contact us on 0161 837 4488 to discuss this further.
How do I complain?
If you would like to make a complaint, you can do this by writing to Complaints, MoneyPlus Group, Riverside, New Bailey Street, Manchester, M3 5FS or by email using the address complaints@moneyplus.com
How will my personal data be used by MoneyPlus?
We will process your information in accordance with the Data Protection Act 1998 and other associated legislation which we must comply with. To find out more, you can read our Privacy Notice.