Who are Allied International Credit?
Allied International Credit are a debt outsourcing and management centre, their services include outsourcing of customer services and lead generation, but they mostly specialise in debt collection and debt recovery.
AIC are known to collect debts on behalf of creditors and businesses, mainly collecting debts for banks including HSBC, Lloyds TSB Bank and NatWest.
Website: https://aiccorp.co.uk/
Why are Allied International Credit contacting me?
If you have recently received contact from Allied International Credit, it's likely that your outstanding debt with your creditor has been passed over to the debt collection company for collection.
Companies like AIC will typically buy old or unpaid debts from companies at a discounted rate, usually 10p to every £1 of the outstanding credit. This usually when the bank or lender deems repayment unlikely and wishes to cut loses and recoup an amount of their loses.
The debt recovery service will then pursuit the debtor for the full amount, usually applying interest or costs as they deem them sufficient.
Is contact from Allied International Credit serious?
Yes, receiving contact from AIC should be taken seriously. If you are receiving contact from AIC, it means your outstanding debts will now be pursued by AIC on behalf of your original creditors.
AIC will likely contact you with far more urgency and frequency than your original creditors and will begin applying fees and interest as they see it appropriate.
AIC are registered and regulated by the Financial Conduct Authority (FCA) meaning that so long as they act within regulations, their conduct is legitimate, and they can continue to pursuit your outstanding debt.
Can a debt management plan stop Allied International Credit?
If you are able to repay your outstanding debts and feel the claim for the credit from AIC is legitimate then it is best practice to do so as soon as possible before further charges or legal action is taken.
If you are unable to make payments, a debt management plan may be the best option for you to deal with AIC. By contacting a debt advisor at MoneyPlus Advice, we can give you expert advice on dealing with your creditors and help set up a debt management plan that will create an affordable repayment method and give you legal protection from your creditors.
We will also deal with your creditors on your behalf, meaning you will no longer have to deal with AIC directly. Stopping further contact such as distressing calls and home visits and allowing you to affordably repay your debts stress free.
I have received a letter from Allied International Credit what does this mean?
You will likely begin receiving contact from AIC in the form of letters. This letter will be the first indication that AIC are pursuit you for your outstanding debts.
This contact will continue and, likely, increase the longer your debts remain unpaid. This contact will include phone calls and eventually home visits from debt collection agents. (though you can exercise your communication wishes to limit communication to letters) After all of these methods are exhausted, AIC will likely take legal action to receive a charging order (something that will incur additional costs) which will result in bailiffs taking your property to gain payment.
All of these actions are, hopefully, far off and if you are still in the early phases of debt contact, will be able to help you before these methods are taken.
What rights do I have against Allied International Credit?
While you may owe money to AIC or your creditors, they must only pursuit that credit within the laws and regulations set by the FCA and other relevant debt recovery laws.
These include respecting your communication wishes, meaning if you only wish to be contacted in writing AIC must comply with these wishes.
The company must also explain all terms and language they use to ensure you aren't being misled. They must also point you towards any debt advice or support as needed, offer an affordable payment plan, a reasonable repayment time and an understanding of your current situation.
It's also important to remember that AIC can never lie or intentionally mislead a client in attempts to intimidate or encourage payment.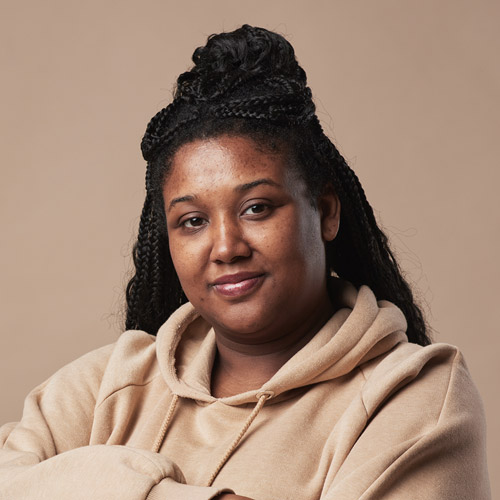 Allied International Credit are sending debt collectors to my house, what should I do?
It's important to remember that you should not let debt collectors into your home. Debt collectors may try to intimidate you and bend the truth of their capabilities, but debt collector cannot legally force you to pay, enter your home or cease your property.
If your debts remain unpaid AIC will continue to send debt collection agents to your home. The times and veracity of these visits will vary, with questions of reasonable ranging from early morning to evening visits.
If debt collection agents have been sent to your house, it is best to get in touch with MoneyPlus Advice as soon as possible. We can talk through your debts, tell you your options and stop further visits from debt collectors. If you currently have debt collectors visiting, you it's important to get in touch now.
Will Allied International Credit repossess my home?
It is usually very unlikely that you will lose your home to creditors, though it can happen if your debts are secured against your home.
Though you may be asked to remortgage your home to release equity to pay towards your debts. This will allow you to keep your home while also paying off a lump sum against your debts.
What debt management plans can help stop Allied International Credit from contacting me further?
There are many debt management plans that can protect you from creditors and recovery agents such as Moorcroft Group. When signing up to most debt management plans, you become legally protected from creditor contact and all payments and interaction with creditors is handled by your advisor at MoneyPlus Advice.
There are a number of Debt Management Plans that can help you more manageably repay your debts, these include:
Debt Management Plan
A Debt Management Plan is an informal agreement between you and your creditors to pay back your debts with one affordable monthly payment, without taking on more debt.
Debt Relief Order (DRO)
A DRO is an alternative to bankruptcy for people with debts of less than £30,000 (£20,000 in Northern Ireland) and less than £75 a month in disposable income.
What if I can't afford to pay Allied International Credit?
If you have the funds to repay the debts you owe, it's best to repay them sooner to avoid further contact and legal fees.
If you are unable to afford the repayments a debt plan will be the best option for you to repay your debts in an affordable monthly sum.
An IVA with MoneyPlus Advice could see your monthly repayments cut by up to £239 a month, making repayments more manageable and allowing you to get free of your debts. We have helped clear on 7 million in UK debts and are one of the leading FCA authorised debt advice companies in the country.
With our expert advice we can help make your debts work around you, no matter your financial situation. If contact from Allied International Credit has you concerned get in touch today and start living better.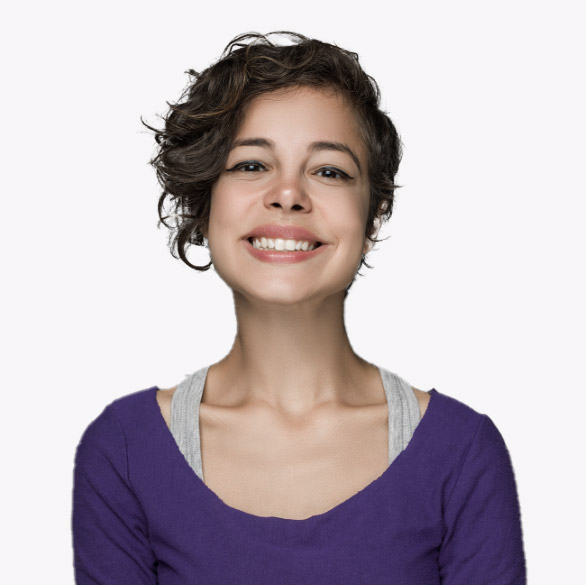 Still unsure or want to know more?
That's where our advisors come in, our expert debt advice team can help find a solution that works for you. If you need help with problem debt, we're on your side.
At MoneyPlus we understand that every financial situation is different, and approach every customer with the care and individuality that they deserve.
So, get in touch today and start living better with MoneyPlus Advice.